Billie Eilish e Finneas firmano tre canzoni di "Red", il nuovo film Pixar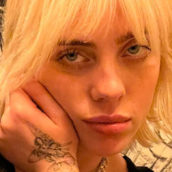 Billie Eilish e il fratello Finneas O'Connell tornano a scrivere canzoni per il cinema! Dopo aver realizzato "No time to die" per il più recente film della saga di "007", questa volta i due fratelli firmano tre brani per il nuovo film Disney e Pixar, "Red", che arriverà nelle sale l'11 marzo 2022.
Come ha riportato da Variety, i due artisti hanno scritto i brani per la band immaginaria "4*Town" che potremo vedere nel lungometraggio, inoltre Finneas ha doppiato uno dei componenti del gruppo nella versione originale. Nel trailer di "Red" è possibile ascoltare un assaggio di "Nobody like u" e "It's gonna be me" degli NSYNC.
"Red" è una storia di formazione ambientata nei primi anni 2000. La protagonista è Meilin "Mei" Lee, 13enne appassionata di boy band, che si trasforma in un grosso panda rosso quando prova emozioni troppo forti.