The Weeknd raddoppia le date italiane del tour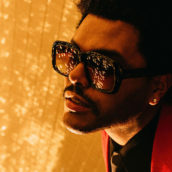 Nuova data italiana per The Weeknd, che raddoppia i concerti a Milano per il suo "After Hour Tour", che passerà per il nostro paese nell'autunno 2022. Il primo spettacolo al Forum di Assago del cantante e produttore canadese è già andato sold out, e si è aggiunta la data del 31 ottobre.
I biglietti per l'evento saranno disponibili a partire dalle ore 11 di mercoledì 3 marzo, sulla piattaforma TicketOne e sui principali circuiti di rivendita primaria.
Il tour, che è stato annunciato dopo la sua partecipazione allo spettacolo dell'half time al Super Bowl di quest'anno, ha avuto un grandissimo successo, tanto da aver venduto oltre un milione di biglietti nelle prime settimane. Il tour comprenderà 104 date e partirà il prossimo 14 gennaio da Vancouver, per poi concludersi a Londra il 16 novembre. L'annuncio delle nuove date comprende anche tutti i concerti del 2021 rimandati a causa della pandemia. Per la grande richiesta di biglietti Live Nation ha già annunciato date aggiuntive in sudamerica, Messico, sud-est asiatico e Australia.