Addio a Sinead O'Connor, la cantante irlandese di "Nothing compares 2 U"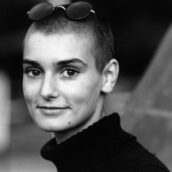 Sinead O'Connor si è spenta ieri, 26 luglio 2023, all'età di 56 anni dopo anni di battaglia contro i suoi problemi di salute mentale. A darne notizia è stata la famiglia dell'artista: "È con grande tristezza che annunciamo la scomparsa della nostra amata Sinéad. La sua famiglia e i suoi amici sono devastati e hanno chiesto privacy in questo momento molto difficile". Le cause del decesso non sono state rese note: "La famiglia chiede il rispetto della privacy in questo momento difficile", si è limitato a far sapere un portavoce.
Sinéad Marie Bernadette O'Connor era nata a Dublino, l'8 dicembre del 1966. Si è avvicinata alla musica all'età di 15 anni e nel 1987 ha pubblicato il suo primo album "The Lion and the Cobra" , ma è solo nel 1990 che raggiunge il successo con il secondo disco "I Do Want What I Haven't Got", che includeva "Nothing Compares 2U", cover di un brano originariamente scritto da Prince, diventato famoso in tutto il mondo.Dopo quei due ha realizzato altri otto album in studio, di cui l'ultimo "I'm Not Bossy, I'm the Boss", pubblicato nel 2014.