Addio ad Alan Merrill, l'autore di "I love rock'n'roll"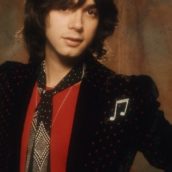 "Il coronavirus si è preso mio padre stamattina. Mi sono stati dati solo due minuti per salutarlo…".
Con queste tristi parole la figlia Laura annuncia su Facebook la morte del papà Alan Merrill,il 69enne, vero nome Alan Preston Sachs, leader del gruppo musicale rock britannico Arrows e co-autore della hit del 1975 "I Love Rock'n'Roll". La canzone divenne molto celebre e ne esistono diverse cover, quella famosissima di Joan Jett and The Blackhearts del 1982 e, tra le altre, anche quella di Britney Spears nel 2001.