AMY WINEHOUSE: IN ARRIVO UNA "NUOVA" CANZONE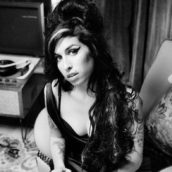 I fan di Amy Winehouse saranno felici di sapere che è in arrivo un "nuovo" brano dell'artista britannica.

Chiaramente si tratta di materiale preesistente che un ex collaboratore di Amy ha rielaborato. Il brano è intitolato "Find my love" ed è stato registrato durante una jam session prima della morte della della cantante, tuttavia si tratta di materiale inedito.

A curare questo nuovo brano è stato Salaam Remi, il produttore discografico americano che aveva già curato l'uscita di due dischi della cantante nel 2011: "Frank" e "Back to Black".

Per la realizzazione del "nuovo" brano, oltre alla registrazione d'archivio della Winehouse, Remi ha usato anche una nuova incisione di Nas. Il produttore discografico, infatti, è stato il collaboratore di fiducia di entrambi gli artisti e, quando Amy era ancora in vita, era già riuscito a far lavorare insieme in sala di ripresa il rapper e la cantante jazz soul.

"Find my love" verrà incluso nel secondo volume dell'album "Do It for the Culture", ma, per i fan più impazienti, è già disponibile su diverse piattaforme online per l'ascolto!