Bastille, a novembre concerto a Milano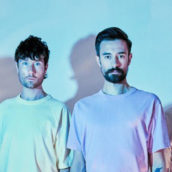 Il "Give Me The Future Tour" dei Bastille toccherà anche l'Italia: il 26 novembre al Lorenzini District di Milano. I biglietti saranno disponibili dalle 11 di mercoledì 23 febbraio per tutti gli utenti iscritti a My Live Nation; per tutti gli altri utenti le prevendite inizieranno alle ore 11 di venerdì 25 febbraio.
Con questo ciclo di concerti la band porta sul palco l'ultimo album, "Give Me The Future", nel quale i Bastille hanno tradotto in musica la loro passione per i film fantascientifici, la letteratura, i videogame e la realtà virtuale. Un disco davvero contemporaneo che racconta un viaggio verso un mondo privo di restrizioni e paure: "Give Me The Future" vuol dire "Dammi Il Futuro". Dan Smith, il leader della band inglese, ha cominciato a lavorare al disco poco tempo prima che scoppiasse la pandemia ma, lo ha completato proprio durante il lockdown, il lungo periodo che ha costretto il mondo a chiudersi in casa per difendersi dal propagarsi del corona-virus.
Nell'album, prodotto da Ryan Tedder dei OneRepublic, ci sono numerosi omaggi e i riferimenti a vari artisti: da Phil Collins a Quincy Jones passando per i Daft Punk e arrivando ai Police.