Beck – Saw Lightning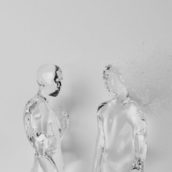 Beck torna con un nuovo straordinario brano, "Saw Lightning", caratterizzato dal suono dell'inconfondibile chitarra acustica e dell'armonica del cantante americano. "Saw Lightning" è stato scritto e prodotto da Beck con la collaborazione di Pharrell Williams, che ha contribuito con batteria, tastiere e parti vocali.

"Saw Lightning" è anche la colonna sonora della campagna delle nuove Beats by Dr. Dre Powerbeats Pro: un film ad alta energia diretto dal regista vincitore di Grammy, Hiro Murai.

"Saw Lightning" è il primo brano tratto dal suo nuovo album "Hyperspace", che uscirà prossimamente su etichetta Capitol Records. Nel frattempo Beck ha partecipato alla tracklist di "Music Inspired by ROMA" con il brano "Tarantula", alla colonna sonora di The Lego Movie 2 con il brano "Super Cool" (con Robyn & The Lonely Island), e più recentemente ha collaborato con i Cage The Elephant per il loro singolo "Night Running".

"Hyperspace" sarà il 14° album di Beck, dopo "Colors" del 2017, che ha vinto come "Best Alternative Music Album and Best Engineered Album" ai Grammy di quest'anno.