Bob Dylan: Ascolta "Masters of War (The Avener Rework)", il nuovo singolo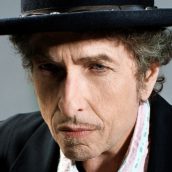 The Avener ha rivelato la sua rielaborazione di "Masters of War" di Bob Dylan.
Il produttore francese è dconosciuto per le sue produzioni elettroniche, che miscelano elementi di blues, jazz, folk e funk.
Tristan Casara aka The Avener ha raggiunto la notorietà nel 2014 con la sua versione di "Fade Out Lines" di Phoebe Kildeer. È balzato ai vertici della classifica di iTunes, prima in Germania e rapidamente seguito da altri paesi in tutto il mondo. L'anno successivo ha raggiunto la posizione numero 1 in ben 22 Paesi.
La versione originale di "Masters of War" è stata scritta da Dylan durante l'inverno del 1962 e 63, e contenuta nel suo album "The Freewheelin" Bob Dylan ". I suoi testi si riferiscono a una protesta contro l'accumulo di armi nucleari della Guerra Fredda dei primi anni '60.
The Avener ha aggiunto il suo stile inconfondibile alla traccia, inclusa la sottile produzione elettronica senza togliere l'essenza dell'originale di Dylan.
The Avener ha dichiarato: "Sono elettrizzato e onorato di essere riuscito a produrre la mia versione di questa grande canzone di un artista leggendario come Bob Dylan"