Coldplay, Shakira e Miley Cyrus insieme per "Global Goal: Unite for Our Future – The Concert"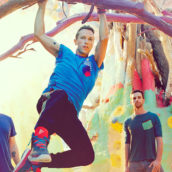 Global Citizen e la Commissione Europea hanno annunciato un grande evento, il "Global Goal: Unite for Our Future – The Concert", con l'obiettivo di sottolineare gli effetti del Covid-19 sulle comunità formate da minoranze, per sensibilizzare l'opinione pubblica.
Il concerto, che sarà trasmesso in televisione e in digitale (su Youtube, Twitter e Twich) sabato 27 giugno, verrà condotto da "The Rock", Dwayne Johnson. L'attore torna a schierarsi sul tema coronavirus dopo i suoi post su Instagram sull'attuale amministrazione Trump, sia per la pandemia che per le proteste per la morte di George Floyd.
Durante la serata si esibiranno Chloe x Halle, Christine and the Queens, Coldplay, J Balvin, Jennifer Hudson, Justin Bieber e Quavo, Miley Cyrus, Shakira, Usher e Yemi Alade. E sono previsti interventi di alcune star come Antoni Porowski, Billy Porter, Charlize Theron, Chris Rock, David Beckham, Derrick Johnson, Diane Kruger, Forest Whitaker, Hugh Jackman, Ken Jeong, Kerry Washington, Nikolaj Coster-Waldau, Olivia Colman, Opal Tometi, Salma Hayek Pinault e tanti altri.
"I cittadini di tutto il mondo chiedono un cambiamento sistemico, un cambiamento che porti giustizia a tutti, ovunque, indipendentemente da dove sono nati o dal colore della loro pelle", ha affermato Hugh Evans, co-fondatore e CEO di Global Citizen.