Dark Polo Gang – Sex On The Beach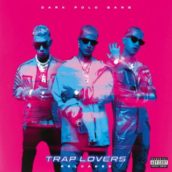 DA DOMANI in radio il nuovo singolo della DARK POLO GANG.

"SEX ON THE BEACH" anticipa l'arrivo di "TRAP LOVERS RELOADED" il 24 maggio: la nuova edizione del fortunato album certificato Oro della DARK POLO GANG uscito a settembre dello scorso anno che conteneva la hit doppio Platino "CAMBIARE ADESSO" e il successo Platino "BRITISH". Oltre al disco originale, nell'album troveranno spazio 7 nuovi brani tra cui 4 remix con featuring italiani e internazionali e 3 brani inediti ("SEX ON THE BEACH", "TAKI TAKI" e il singolo già certificato Oro "GANG SHIT"). Tra le collaborazioni spiccano quelle con Gue Pequeno e Luchè, Gashi e Capo Plaza, Sosmula e Zillakami.