Dua Lipa – Lost In Your Light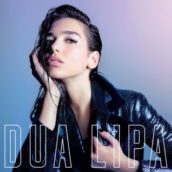 'Lost In Your Light' feat. Miguel andrà a far parte del primo omonimo album di DUA LIPA che uscirà il prossimo 2 Giugno.
La tracklist dell'album comprende la hit 'Be The One' (certificato PLATINO in ITALIA) così come gli altri successi 'Hotter Than Hell',
'Blow Your Mind (Mwah)' e la nuova collaborazione con Chris Martin, 'Homesick'.
La giovane londinese può vantare ben tre brani simultaneamente nella TOP15 inglese: oltre alla sua hit "Be the one",
appare come feature in due altre canzoni, con Sean Paul e Martin Garrix (entrambi Platino in Italia).
Il suo recente tour l'ha portata a cantare in America e in Europa (Italia compresa) prima di esibirsi quest'estate al celebre Glastonbury Festival in diretta TV.