Facebook:entro il 2070 ci saranno più morti che vivi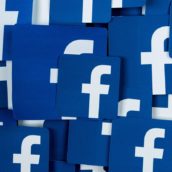 Entro il 2070 su Facebook ci saranno più morti che vivi: la previsione dell'Oxford Internet Institute
E' stata fatta una previsione molto particolare: nel 2070 i vivi su Facebook diventeranno una minoranza.
Insomma, sulla piattaforma ci saranno più morti che vivi.
Il profilo delle persone decedute, con i loro commenti, le foto, i video, saranno più numerosi di quelli che ancora camminano sulla Terra.
Questa previsione, a dir poco inquietante, è dell'Oxford Internet Institute (Oii).
La previsione si articola in questo modo: partendo dai dati anagrafici dei profili del 2018, almeno 1,4 miliardi di utenti moriranno entro il 2100.
Carl Öhman coautore della ricerca Are the dead taking over Facebook? A Big Data approach to the future of death online, pone un'altra questione, quella legata all'utilizzo dei dati dei deceduti.
"Numeri che portano a chidersi chi avrà diritto di accesso a tutti questi dati e come dovrebbero essere gestiti nell'interesse delle famiglie e degli amici del defunto. Ma anche su come e a chi si consentirà l'uso per fini di ricerca storica".