Grammy Awards 2020: Billie Eilish entra nella storia. Tutti i vincitori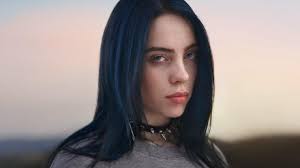 Grande successo per Billie Eilish ai Grammy Awards 2020! Ieri sera si sono tenute le premiazioni allo Staples Center di Los Angeles, in una serata velata di tristezza per la scomparsa in un tragico incidente di Kobe Bryant, al quale Lizzo ha dedicato la cerimonia.
"Questa notte è per Kobe" ha detto la cantante e non poteva iniziare diversamente la serata, che si è svolta proprio nel luogo in cui giocano i Lakers, teatro delle gesta eroiche e sportive di Kobe. "Eccoci nella notte più importante della musica per celebrare gli artisti che hanno dato il meglio ma per essere onesti stiamo tutti provando una grande amarezzza", le ha fatto eco la presentatrice Alicia Keys che in suo onore ha cantato "It's So Hard to Say Goodbye to Yesterday" dei Boyz II Men.
Billie Eilish trionfa ai Grammy vincendo in tutte le categorie principali in quelli che sono considerati gli Oscar della Musica. La cantante ha vinto i premi come miglior artista esordiente, miglior album dell'anno con "When We Fall Asleep, Where Do We Go?", miglior registrazione dell'anno e con miglior canzone dell'anno. L'album di Billie ha vinto anche come Best Pop Vocal Album, portando l'artista a vincere in cinque categorie, rispetto alle sei in cui era stata nominata.
Tra i vincitori troviamo anche Lady Gaga e Bradley Cooper con "A star is born" nella categoria Best Compilation Soundtrack for Visual Media. Altro premio per la Germanotta nella categoria Best Song Written for Visual Media per "I'll never love again". Lizzo si è dovuta accontentare di tre premi: Best Pop Solo Performance con "Truth Hurts", Best traditional R'n'B performance con "Jarome" e Best urban contemporary album con "Cuz I Love You".
Beyonce si aggiudica la categoria Best Music Film per "Homecoming". Un Grammy anche a Michelle Obama per la sua autobiografia "Becoming" (La mia storia), che è stata premiata come Best spoken word album per la sua versione audiolibro. John Legend, Meek Mill, DJ Khaled hanno reso omaggio a Nipsey Hussle, morto il 31 marzo del 2019 dopo essere stato colpito da alcuni colpi d'arma da fuoco fuori dal suo negozio a Los Angeles. A lui il premio come Best performance rap per "Racks in the Middle".