I Chemical Brothers tornano con un nuovo singolo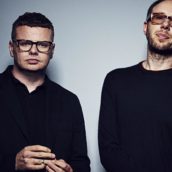 I Chemical Brothers tornano con un nuovo singolo, "The Darkness That You Fear", a due anni dall'ultimo album "No Geography". Come ha spiegato Rowlands, la nuova canzone è piena di speranza: "Quando abbiamo capito che la combinazione di più voci funzionava benissimo con la base musicale, ci siamo sentiti ottimisti, come se fossimo già convinti di pubblicarla".
Oltre al brano è stato pubblicato anche il video, diretto da Ruffmercy, il regista originario di Bristol che in precedenza ha lavorato con Thom Yorke, Run The Jewels e DJ Shadow.
"Quando ho ascoltato la canzone, mi sono immediatamente 'connesso' al tema principale e alle vibrazioni positive che evoca – ha dichiarato il regista – Le sensazioni che mi ha lasciato sono anche però nostalgiche, ed è per questo che per la parte visuale ho tratto ispirazione dagli anni in cui ho scoperto The Chemical Brothers, ovvero dalla metà degli anni 90. Il videoclip è una combinazione di repertorio originale della band filmato con una Super 8 e un'animazione disegnata a mano. Amo usare il colore per creare il caos ed evocare emozioni".