I-Days 2023: Paolo Nutini è il primo headliner annunciato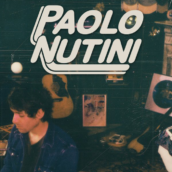 E' stato annunciato il primo artista che si esibirà sul palco degli I-Days 2023 a Milano. Gli organizzatori del festival hanno scelto Paolo Nutini come primo headliner della prossima edizione, che si esibirà il 24 giugno 2023 all'Ippodromo Snai Milano.
Nutini è tornato con un nuovo album, "Last night in the Bittersweet", a otto anni di distanza da "Caustic Love", pubblicato nel 2014, e lo presenterà nella serata italiana. Il concerto italiano si colloca nell'ambito di una tournée europea di Nutini, al via il prossimo anno. Il disco è stato anticipato dai singoli "Lose It" e "Through The Echoes", "Shine A light", "Pietrified in Love" e "Acid eyes".
I biglietti per lo show di Mlano saranno disponibili in prevendita dal 4 ottobre alle ore 11.00 in anteprima esclusiva tramite app. La prevendita generale aprirà invece alle ore 11.00 del 6 ottobre sui circuiti tradizionali TicketOne, TicketMaster e Vivaticket.