Jennifer Lopez: è uscito il video del nuovo singolo "In The Morning"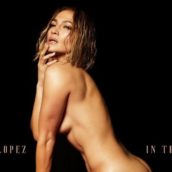 Poche ore fa Jennifer Lopez ha pubblicato il video del suo ultimo singolo "In The Morning", che sarà visibile in esclusiva per 48 ore sulla app Triller prima di passare ai soliti canali social.
Si tratta del ritorno di Jlo all'inglese e al pop, stile che l'ha fatta conoscere a tutto il mondo e l'ha resa una delle artiste internazionali più amate in assoluto. La Lopez intanto ha pubblicato un estratto del video sui suoi canali social, spiegando ai fan il significato del videoclip: "E io ti ho amato più di quanto tu abbia amato me. Sono così entusiasta di potervi finalmente mostrare il video del brano In The Morning. È pieno di simbolismi su una relazione negativa unilaterale e sulla presa di coscienza che non è possibile cambiare gli altri, ma puoi soltanto cambiare te stesso. Fai crescere le tue alti e vola via da chi o cosa non sa riconoscere veramente tutto ciò che hai da offrire", ha scritto su Instagram.