Jess Glynne: E' uscito "All I Am", il nuovo singolo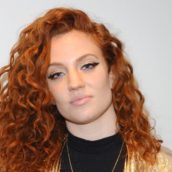 Con "I'll Be There", Jess Glynne ha infranto il record del maggior numero di brani al #1 della classifica di vendita inglese per un'artista femminile britannica. Sono ben 7 i singoli che hanno raggiunto la vetta, nonostante la sua breve carriera: Rather Be (con i CLEAN BANDIT) / Not Letting Go (con TINIE TEMPAH) / My Love / Hold My Hand / Don't Be So Hard On Yourself / These Days (con i RUDIMENTAL) / I'll be there
Nell'ultimo decennio in UK, ha avuto più numeri uno lei di chiunque altro artista in assoluto. Condivide il primato solamente con Tinie Tempah e Calvin Harris.
Jess Glynne, la voce che ha dominato le classifiche di tutto il mondo, a distanza di 3 anni dallo strepitoso successo ottenuto con l'album d'esordio 'I Cry When I Laugh' (oltre 2 milioni di copie vendute) pubblicherà il nuovo album "Always In Between" il prossimo 19 ottobre .
Anche l' Italia è stata conquistata dal suo talento, tanto che 'I Cry When I Laugh' ha raggiunto la top 10 degli album più venduti. I suoi singoli hanno venduto oltre 400.000 copie e hanno conseguito certificazioni importanti: triplo platino per 'Take Me Home', doppio platino per 'Hold My Hand', platino per 'Not Letting Go' e per 'Don't Be So hard On Yourself'. Partecipazioni a trasmissioni tv come "X Factor" o "Che tempo che fa" hanno consacrato il suo successo nel nostro Paese.