John Mayer: E' uscito "New Light", nuovo singolo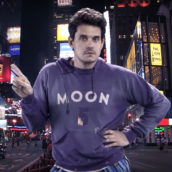 A distanza di un anno dall'uscita di "The Search For Everything", il suo precedente album, JOHN MAYER torna con un nuovo singolo "NEW LIGHT" (oltre 43 milioni di stream su Spotify), da domani in radio e già disponibile in digitale. Il brano fa da apripista al nuovo progetto discografico del sofisticato cantautore di prossima pubblicazione.
Mayer ha sempre percorso vari stili con una capacità straordinaria: dal rock al blues, dall'hip hop al jazz fino al country. In passato si è esibito e ha inciso dischi con molti artisti, tra cui Eric Clapton, BB King, Buddy Guy, Herbie Hancock, Jay Z, Alicia Keys, Kanye West, Pino Palladino e Steve Jordan, per citarne alcuni.
Con i precedenti lavori da studio "Room For Square", "Heavier Things", "Continuum", "Where The Light Is", "Battle Studies", "Born And Raised", "Paradise Valley", "The Search For Everything" e i 3 album live, John Mayer si aggiudicato ben 7 Grammy Awards e venduto oltre 20 milioni di copie in tutto il mondo. Nel 2007 la prestigiosa rivista Time lo ha inserito nella lista dei 100 pensatori, leader, artisti ed entertainer contemporanei più autorevoli.