Justin Timberlake: Ascolta il nuovo singolo "Say Something" feat. Chris Stapleton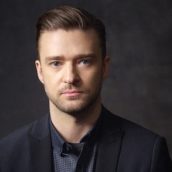 Da oggi in radio e già disponibile in digitale "Say Something", il nuovo singolo di Justin Timberlake feat. Chris Stapleton, già nella Top 10 di iTunes in 11 Paesi ed estratto dal suo quarto album in studio della superstar americana, "Man Of The Woods" (RCA Records).
Il videoclip ufficiale di "Say Something" (oltre 34 milioni di stream su Spotify) è diretto da Arturo Perez Jr. (La Blogothèque) e ha già raggiunto 52 milioni di visualizzazioni su Vevo/YouTube in poche settimane.
"Man Of The Woods", che ha debuttato al #1, tra gli altri, negli Stati Uniti, rappresenta il lavoro più ambizioso che Justin, 10 volte vincitore ai Grammy Awards e 4 volte agli Emmy, abbia mai realizzato sia per la musica che per i testi. Unendo le sonorità del rock tradizionale americano con le influenze più moderne di collaboratori del calibro di The Neptunes, Timbaland, Chris Stapleton e Alicia Keys, questo nuovo album esplora le diverse possibilità di racconto ispirate dal suo amore per il figlio, la moglie e il suo viaggio personale che da Memphis lo ha portato dove è ora.
Attore e musicista dai molteplici talenti, Justin Timberlake ha venduto più di 32 milioni di album nel mondo, ha riempito stadi e arene ovunque, ha ricevuto numerosi awards e nomination ed è diventato uno dei più rispettati entertainer dello show-business globale. Tutti e tre gli album solisti di Timberlake ("Justified", "FutureSex/LoveSounds" e "The 20/20 Experience") sono stati certificati platino e multi-platino ovunque. Recentemente ha ricevuto il quarto platino per la hit "CAN'T STOP THE FEELING!", tratta dalla colonna sonora del film "Trolls", che ha debuttato al #1 della Billboard Hot 100, è stata certificata come il singolo più venduto nel 2016 negli Stati Uniti, gli ha fatto vincere il decimo Grammy Award e gli ha procurato la nomination per un Academy Award e un Golden Globe.
Come attore, Timberlake è apparso in molti film tra cui "Alpha Dog", "Black Snake Moan" e "Shrek The Third". Ha ricevuto ottime recensioni per la sua performance in "The Social Network", film candidato agli Oscar. È apparso anche in "Bad Teacher", "Friends With Benefits", "In Time", "Inside Llewyn Davis", "Runner Runner", "Trolls" e "Wonder Wheel". Infine Timberlake ha vinto 4 Emmy per le sue apparizioni al "Saturday Night Live".