Lost Frequencies & Zonderling: Ascolta "Crazy", il nuovo singolo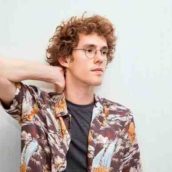 Il nuovo singolo di Lost Frequencies è "Crazy" (Rise Records/Time Records), in tutte le radio da venerdì 1 Dicembre 2017!
Felix De Laet (Lost Frequencies) è un dj/produttore belga classe 1993 che con le sue prime hit "Are You With Me" e "Reality" Feat. Janieck ha conquistato il mondo.
Per celebrare il traguardo del miliardo di plays su Spotify, Lost Frequencies ci presenta il suo nuovo singolo "Crazy" in collaborazione con il duo olandese Zonderling e ci presenta la sua nuova etichetta la Found Frequencies.
Lost Frequencies è uno degli artisti più influenti degli ultimi anni che con tutti i suoi successi ha scalato le classifiche di tutto il pianeta. Le altre sue hit sono "Beaufiful Life" Feat. Sandro Cavazza, "What Is Love 2016", "All Or Nothing", "Here With You" con Netsky, tutte contenute nel suo primo album "Less Is More" e che gli hanno permesso di esibirsi nei più prestigiosi festival mondiali come il Coachella e Tomorrowland.
7 Dischi di Platino solo in Italia (4 Platino per "Reality" con Janieck + 3 Platino per "Are You With Me") ed ora Lost Frequencies è pronto a riconquistare il mondo con la sua nuova hit "Crazy"!