LP: In attesa del nuovo singolo "Strange", sono disponibili 5 date italiane più la Tracking list del nuovo album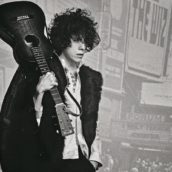 Dopo i 3 Dischi di Platino del singolo Lost On You, l'oro di Other People e di Lost On You Album, LP continua a regalarci emozioni e arriva con Strange.
Il 5 maggio uscirà la Delux Version dell'album in tutti gli store digitali.
Qui la traking list:
Muddy Waters
No Witness
Lost on You
When We're High (INEDITO)
Switchblade (INEDITO)
Up Against Me
Suspicion (INEDITO)
Other People
Tightrope
Into the Wild
Strange
Death Valley
You Want It All
Long Way To Go To Die (INEDITO)
Muddy Waters (LIVE)
Lost on You (LIVE)
Ora impegnata in un Tour Mondiale, LP sarà di nuovo da noi per 5 date italiane a luglio.
il 3 luglio 2017 ROMA, Auditorium Parco della Musica – Cavea H.21:00
il 4 luglio 2017 CATTOLICA, Arena della Regina H.21:15
l'11 luglio 2017 LUCCA, Piazza Napoleone H.21:00 con Rag'n Bone Man
il 25 luglio 2017 GRUGLIASCO, GruVillage H. 22:00
il 26 luglio 2017 GARDONE RIVIERA, Anfiteatro del Vittoriale H. 21:15
Per ulteriori info:
www.ticketone.it/lp-biglietti.html?affiliate=ITT&doc=artistPages/tickets&fun=artist&action=tickets&kuid=528275