Luis Fonsi & Demi Lovato – Échame La Culpa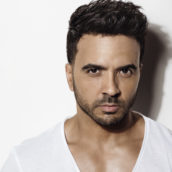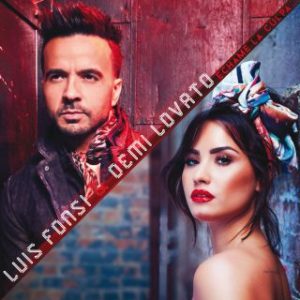 Dopo il successo di "Despacito", LUIS FONSI torna in radio con il nuovo singolo "ECHAME LA CULPA", in collaborazione con la pop star americana DEMI LOVATO, in rotazione musicale da venerdì 8 dicembre.
"ECHAME LA CULPA" è il nuovo singolo dell'artista che ha battuto tutti i record dell'anno, infatti LUIS FONSI, con "Despacito", ha ottenuto il primo disco di Diamante in Italia, ha raggiunto il record di canzone più visualizzata su YOUTUBE e più ascoltata in STREAMING, ha vinto cinque LATIN GRAMMY ed ha ottenuto tre nomination ai prossimi GRAMMY AWARDS 2018, per le categorie "RECORD OF THE YEAR" , "SONG OF THE YEAR" e infine "BEST POP DUO/GROUP PERFORMANCE".
Sulla scia di questi ultimi successi, "ECHAME LA CULPA", scritta da Luis Fonsi, Andrés Torres, Mauricio Rengifo e Alejandro Rengifo (Cali and El Dandee), e prodotta da Andrés Torres e Mauricio Rengifo, ha debuttato su iTunes in più di 30 paesi al #1 ed è entrata immediatamente nella Top 10 Global Chart di Spotify ed in Top 25 in Italia.
Il video di "ECHAME LA CULPA", diretto da Carlos Perez, ha raggiunto in meno di 24h oltre 17 milioni di view, segnando un ulteriore record per l'artista.
Infine, in soli 8 giorni il video ha raggiunto 100 milioni di view, entrando nella storia come uno dei cinque video ad aver raggiunto questo risultato. Al momento conta 175 milioni visualizzazioni.