Michael Bublé torna con un nuovo singolo e l'album "Higher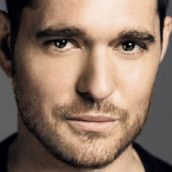 Michael Bublé torna con un nuovo album, "Higher", il suo undicesimo lavoro in studio in uscita il 25 marzo. Il disco è anticipato da "I'll Never Not Love you", singolo in uscita oggi, venerdì 28 gennaio.
Prodotto da Greg Wells e Bob Rock con Allen Chang, Jason 'Spicy G' Goldman e Sir Paul McCartney, "Higher" è il primo album in studio di Bublè in tre anni e arriva dopo "An Evening With Michael Bublé Tour", tour mondiale di due anni tutto sold out, e dopo il grande successo del decimo anniversario del suo album "Christmas" ancora in vetta in tutte le classifiche.
Gli elementi di spicco del nuovo album includono un meraviglioso duetto con Willie Nelson sul suo brano "Crazy", una versione appassionata di Bublé del brano "My Valentine" di Sir Paul McCartney (prodotta da McCartney), il classico di Bob Dylan "Make You Feel My Love" e tre brani originali scritti da Bublé incluso il nuovo singolo "I'll Never Not Love You." Inoltre ci sono le versioni di Bublé dei brani di Sam Cooke "Bring It On Home To Me", "You're The First, The Last, My Everything" e la gioiosa "A Nightingale Sang in Berkeley Square". L'album si chiude con una versione mozzafiato di "Smile" accompagnata da un coro gospel.