"Mind Your Business": nuovo singolo per Britney Spears e will.i.am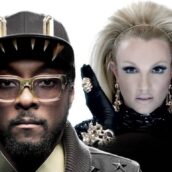 Britney Spears sta tornando! Dopo il duetto con Elton John, la star è pronta a farci ascoltare nuova musica e dal 21 luglio potremo ascoltare il suo nuovo singolo "Mind Your Business". Questa volta per la sua nuova hit Britney ha scelto will.i.am, il fondatore e produttore dei Black Eyed Peas. I due tornano a lavorare insieme dopo aver unito le forze in "Scream And Shout" e le album tracks "Big Fat Bass" e "It Should Be Easy".
Nelle ultime ore i due artisti hanno mandato in visibilio i fan con questo annuncio a sorpresa: "Questa estate farà molto caldo", hanno scritto sui social. Will.i.am ha aggiunto in un secondo post quanto sia felice di questa nuova collaborazione: "Sono così onorato ed emozionato per questa uscita… Grazie Britney Spears… sei una delle persone più impavide, forti, gentili e pure che abbia mai incontrato nella mia vita… ho sempre amato lavorare con te e lo farò sempre".