Oxen Butcher: Ascolta "Good to My Soul", il nuovo singolo feat. Syon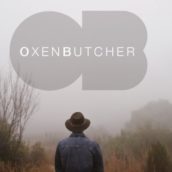 Oxen Butcher è un artista scandinavo, venuto alla ribalta nel 2016 con il suo primo singolo "Just Stay" pubblicato in free download e immediatamente supportato da BBC in UK. Poco dopo, la sua prima reelase ufficiale, "Love and Happiness" EP su Enormous Tunes, ha raggiunto il numero 1 nelle classifiche Chill Out su Beatport.
A seguire, "Walking On the Sun", è stato pubblicata sulla playlist AFTR: HRS Spotify di Tiesto, ed è stata riprodotta più di 600 volte ed inoltre è stato inserito nelle playlist su Spotify di Nicky Romero, Sam Feldt e Ferry Corsten.
Oggi Oxen Butcher pubblica su Disco: wax / Sony la prima release del 2018 intitolata "Good To My Soul" con Syon: un viaggio melodico, chill-house che si sviluppa su un arrangiamento di pianoforte e la voce calda e rilassante di Syon.