Peter Gabriel in Italia con "i/o The Tour" a Verona e Milano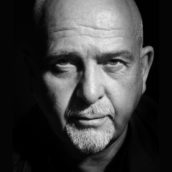 Peter Gabriel ha annunciato le date europee del "i/o The Tour" e sarà nel nostro Paese a maggio del prossimo anno per un paio di date a Verona e Milano. "È passato molto tempo e ora sono circondato da un sacco di nuove canzoni, eccitato di portarle in viaggio. Non vedo l'ora di vedervi in tour", ha scritto l'artista sui social per presentare i live.
Durante gli spettacoli, Peter Gabriel presenterà il nuovo album "i/o", che è ancora in lavorazione e di cui non si conosce ancora la data d'uscita.
"i/o The Tour – Europa 2023", le date italiane:
Sabato 20 maggio – Verona, Italia Arena di Verona
Domenica 21 maggio – Milano, Italia Mediolanum Forum
I biglietti per le date italiane saranno disponibili in anteprima per il Fan Club ufficiale di Peter Gabriel a partire dalle ore 13:00 di martedì 8 novembre fino alle 18:00 del 10 novembre e per gli utenti My Live Nation a partire dalle ore 10:00 alle ore 18:00 di giovedì 10 novembre. La vendita generale dei biglietti aprirà dalle ore 10:00 di venerdì 11 novembre su Ticketmaster, Ticketone e Vivaticket e nei rispettivi punti vendita autorizzati.