Rag'n'Bone Man – Grace (We All Try)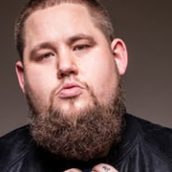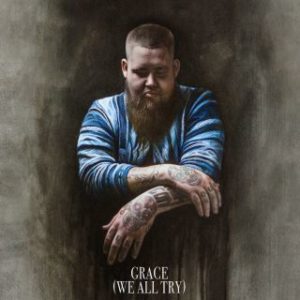 È l'artista rivelazione dell'anno, vincitore di 2 Brit Awards: dopo lo straordinario successo della hit 4xPLATINO "Human", cui ha fatto seguito il singolo certificato ORO in Italia "Skin", e dopo un trionfante tour estivo che l'ha visto partecipare a importanti festival come Glastonbury, Bestival e Isle Of Wight, Rag'n'Bone Man torna in radio da venerdì 8 dicembre con un nuovo emozionante singolo, "Grace (We All Try)", già disponibile in digitale.
Il 2017 è stato senza dubbio l'anno di Rag'n'Bone Man. Il suo album di debutto, "Human", ha avuto un grandissimo successo a livello mondiale, vendendo oltre 2 milioni di copie (780 mila solo nel Regno Unito) ed è rimasto stabile in Top 10 per 6 mesi. Nel disco sono incluse la title track e singolo di lancio "Human", super-hit globale #1 su iTunes in più di 40 Paesi con oltre 4.5 milioni di copie vendute finora, 250 milioni di stream e più di 405 milioni di visualizzazioni per il videoclip ufficiale, e "Skin", secondo singolo che ha venduto oltre 1.6 milioni di copie su scala internazionale raggiungendo il #1 della classifica airplay in Gran Bretagna.
"Grace (We All Try)" è una nuova versione del brano già incluso nel disco, che arricchisce l'emozionante piano della ballad originale con una carica di energia e soul grazie all'inserimento della batteria, del basso di The Invisible Band e del coro gospel di Yebba, che valorizzando ed elevano la voce di Rory su nuovi livelli.
Reduce da un tour sold-out che ha l'ha visto esibirsi a novembre nel Regno Unito, Rag'n'Bone Man si esibirà all'Alexandra Palace di Londra l'8 marzo 2018.