Riki: E' uscito "Tremo (Dolce Vita)", il nuovo singolo. Ascoltalo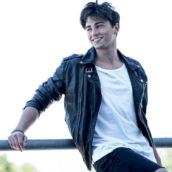 Arriverà venerdì 30 marzo in tutte le radio e disponibile in digitale il singolo di RIKI "Tremo" (Dolce vita), nuova versione del brano Tremo estratto dall'album Mania, già disco di platino.
Nella nuova versione, Tremo è una ballad più introspettiva, ed è stata scritta e composta on the road tra la Puglia e la Toscana, in uno studio di registrazione ai piedi del castello medievale di Lari, in provincia di Pisa. Questa nuova interpretazione, realizzata piano e voce, si arricchisce di una sezione d'archi registrata a Londra, arrangiata e diretta da Simon Hale, già arrangiatore per Oasis, Bjork, Jamiroquai, premio Oscar nel 2016 con la colonna sonora "The writing's on the wall", tema portante del film Spectre della serie James Bond, cantata da Sam Smith.
Dopo il primo successo "Se parlassero di noi" (disco d'oro) e "Aspetterò lo stesso", ecco una nuova versione di "Tremo" per il giovane cantautore, fresco di vittoria del KID'S CHOICE AWARD 2018 nella categoria Cantante Italiano Preferito.