The Chainsmokers & 5 Seconds Of Summer – Who Do You Love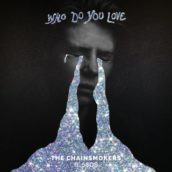 Finalmente The Chainsmokers tornano in radio: da venerdì 15 febbraio entrerà, infatti, in rotazione "Who Do You Love" (Disruptor Records / Columbia Records), il nuovo singolo del duo di artisti e produttori pluripremiati, vincitori di Grammy, che vede la prestigiosa collaborazione della band multiplatino 5 Seconds of Summer. In meno di una settimana il brano conta oltre 9 milioni di stream totali e 5 milioni di visualizzazioni su YouTube.

"Who Do You Love" segue la pubblicazione dell'album "in costruzione" "Sick Boy", che include tutte le tracce pubblicate da The Chainsmokers nell'arco del 2018, che fino a oggi hanno totalizzato oltre 1 miliardo di stream a livello mondiale.

The Chainsmokers hanno ricevuto la nomination come "Dance Artist of the Year" agli iHeart Radio Music Awards, che si svolgeranno il prossimo 14 marzo.


The Chainsmokers:
Il duo vincitore di GRAMMY ha pubblicato alcune delle hit di maggior successo degli ultimi due anni, tra cui i singoli multiplatino "Roses" feat. Rozes, "Don't Let Me Down" feat. Daya (6 platino in Italia) e "Closer" feat. Halsey (6 platino in Italia), il singolo rimasto stabile al #1 per più tempo nella Billboard Hot 100 chart nel 2016. Il loro album di debutto, "Memories…Do Not Open", che è stato certificato platino e che ha debuttato al #1 della classifica Billboard 200 contiene le hit "Paris" and "Something Just Like This" feat. Coldplay. L'album pubblicato lo scorso anno "Sick Boy" ha totalizzato oltre 1 miliardo di stream nel mondo. Per tutto il 2019 Alex and Drew continueranno a pubblicare nuova musica e a girare in tour in tutto il mondo.

5 Seconds of Summer:
Acclamato come il "il più grande nuovo gruppo rock al mondo" da Rolling Stone, i 5SOS (5 Seconds of Summer) sono attualmente l'unica band nella storia delle classifiche ad aver visto i primi tre album in studio entrare direttamente al #1. Il terzo album, "Youngblood", e la sua title track hanno ottenuto grande successo, raggiungendo un totale di 2 miliardi di stream a livello mondiale. "Youngblood" ha conquistato il #1 della "Today Hits", la playlist più importante di Apple Music, e della "Today's Hits" di Spotify, dov'è rimasta stabile per 20 settimane consecutive. Le vendite combinate dell'omonimo album di debutto dei 5SOS e di "Sounds Good Feels Good" del 2015 superano a oggi i sei milioni di copie in tutto il mondo. "Sounds Good Feels" ha raggiunto il #1 in 12 paesi, inclusi Stati Uniti, Regno Unito e Australia. "She's Kinda Hot" è arrivato ai vertici delle classifiche di iTunes in 44 paesi. I 5SOS – Luke Hemmings (voce/chitarra), Michael Clifford (voce/chitarra), Calum Hood (voce/basso) e Ashton Irwin (voce/batteria) – hanno vinto un American Music Award, un People's Choice Award, un iHeartRadio Music Award, cinque MTV European Music Awards, due ARIA Awards e un MTV Video Music Award.