The Magician – Ready To Love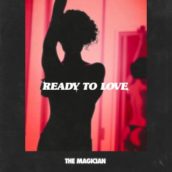 Il DJ e produttore belga The Magician torna sulle scene e ci presenta "Ready To Love", già definito in UK come il prossimo "Ibiza Summer House Anthem".

Di "Ready To Love" il produttore afferma che si tratta di una canzone romantica e accattivante allo stesso tempo, tutta da ballare grazie alle sonorità house e al giro di pianoforte".

Dopo il tour sold out negli Stati Uniti con esibizioni a New York, Chicago, Seattle, Los Angeles e San Diego, The Magician tornerà in Europa anche nell'estate 2019. Oltre a suonare in molti clubs, lo rivedremo al Tomorrowland!

The Magician è una delle realtà più importanti di questi ultimi anni, venuto alla ribalta mondiale grazie al remix fatto per "I Follow Rivers" di Lykke Li" e ai suoi brani di successo pubblicati a seguito di questa hit!
Inoltre le collaborazioni con altri artisti importanti, lo hanno portato ad accumulare oltre 250 milioni di stream su Spotify e milioni di followers nel mondo!