The Voice of Italy, vince l'irpina Carmen Pierri.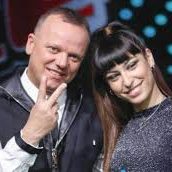 La cantante irpina Carmen Pierri vince l'edizione 2019 di The voice of Italy. La 16enne, nativa di Salerno ma residente a Montoro (Avellino), sostenuta dal coach Gigi D'Alessio, ha incantato il pubblico italiano. Nella finalissima ha conquistato il 56% dei voti, contro il 44% di Brenda Carolina Lawrence del team di Gué Pequeno. Al terzo posto Miriam Ayaba della squadra di Elettra Lamborghini.
«Fino a un mese e mezzo fa ero nella mia cameretta a cantare. Ora mi trovo qui, in questo sogno», ha dichiarato la 16enne che ha ottenuto anche un contratto discografico.