The Weeknd, Madonna e Playboi Carti insieme per "Popular", singolo dalla colonna sonora di "The Idol"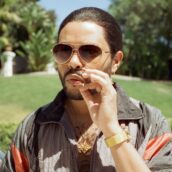 È uscito "Popular", il nuovo singolo di The Weeknd in collaborazione con Playboi Carti e Madonna. Il brano fa parte della colonna sonora della serie tv "The Idol" (prodotta da HBO) ed è il primo estratto dall'album "The Idol Vol.1", che verrà uscirà il 30 giugno.
La serie, che è stata prodotta dallo stesso Abel Tesfaye, vero nome di The Weeknd, Sam Levinson e Reza Fahim, è stata presentata in anteprima al Festival di Cannes a maggio e tra gli interpreti vede l'artista canadese e Lily-Rose Depp, figlia di Johnny Depp.Il primo episodio è andato in onda il 4 giugno.
In questo periodo The Weeknd è alle prese con il tour, che lo porterà in Italia per due date a Milano all'Ippodromo La Maura, i prossimi 26 e 27 luglio.L'artista canadese ha così stabilito un nuovo record nella sua carriera, diventando il primo artista ad avere 100 milioni di ascoltatori mensili su Spotify, diventando il più ascoltato della piattaforma di streaming. Un bel risultato, che a sommarsi ai vari dischi di diamante conquistati dalle sue hit più famose come "Earned It (Fifty Shades of Grey)", "The Hills", "Starboy" con i Daft Punk, "Blinding Lights" e "Can't Feel My Face". All'inizio dell'anno, Abel è stato ufficialmente nominato artista più popolare al mondo dal Guinness World Records.