Tones and I: la cantante australiana che sta scalando le classifiche italiane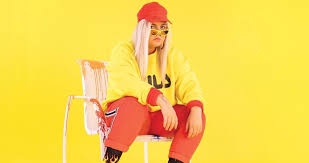 "Dance Monkey" è il singolo di Tones and I che sta conquistando tutto il mondo.
Partita dall'Australia dove è al n.1 da 10 settimane, raggiungendo il triplo disco di Platino, "Dance Monkey" è entrata al n.1 della classifica globale di Spotify e con il suo ritmo calzante ha conquistato anche l'Italia dove è al n.1 della classifica ufficiale di vendita (Fimi/Gfk), al n.1 di Spotify, Disco D'Oro pe le vendite e nella top 5 dei brani più trasmessi dalle radio.
Originaria della penisola australiana di Mornington Toni Watson, vero nome di Tones And I, ha 19 anni, è sempre stata appassionata di musica e ha iniziato a suonare nei locali del suo paese fino a quando ha deciso di abbandonare tutto e viaggiare fino a Byron Bay dove, grazie al successo che riscuoteva ogni volta che si esibiva in strada, ha definitivamente scelto di vivere della sua musica.