U2 – Red Hill Mining Town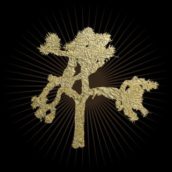 È partito lo scorso venerdì, 12 maggio, da Vancouver il tour mondiale degli U2 per festeggiare i 30 anni dalla pubblicazione del quinto album di studio della rock band irlandese "The Joshua Tree", album che tornerà nei negozi di tutto il mondo con una edizione celebrativa il prossimo 2 giugno 2017.
In occasione di questo importante anniversario, sarà in radio da venerdì 19 maggio il singolo "Red Hill Mining Town".
Oltre alle 11 tracce dell'album, l'edizione super deluxe includerà anche registrazioni live del concerto del The Joshua Tree Tour del 1987 al Madison Square Garden, rarità e B-Sides dalle sessioni originali di registrazione dell'album. Nell'edizione deluxe ci saranno inoltre remix di Daniel Lanois, St Francis Hotel, Jacknife Lee, Steve Lillywhite e Flood e un libro di 84 pagine con foto inedite scattate da The Edge durante la sessione fotografica del 1986 nel Mojave Desert.
"The Joshua Tree", pubblicato il 9 marzo 1987, conteneva le hit "With Or Without You", "I Still Haven't Found What I'm Looking For" e "Where The Streets Have No Name" ed è andato al 1mo posto in UK, USA, Irlanda e in tutto il resto del mondo vendendo oltre 25 milioni di copie e catapultando Bono, The Edge, Adam Clayton e Larry Mullen Jr "da eroi a Superstar" (Rolling Stone).
Time Magazine dedicò agli U2 la copertina del numero di aprile del 1987 proclamandoli "Rock's Hottest Ticket" e i successivi 12 mesi videro gli U2 fare la storia della musica mondiale.
Indimenticabile la registrazione del video di "Where The Streets Have No Name" sul tetto di un negozio di Los Angeles che paralizzò il traffico della città californiana e fruttò alla band un Brit Award e 2 Grammy Award (tra cui album dell'anno), i primi dei 22 ricevuti in carriera. L'estate del 1987 vede la Band tornare in Irlanda per 4 indimenticabili show live a Belfast, Dublino e Cork.
"The Joshua Tree" era prodotto da Brian Eno e Daniel Lanois. Le registrazioni sono avvenute negli storici Windmill Lane Studios di Dublino e alla Danesmoate House, dove successivamente andò a vivere Adam Clayton.
Questa la tracklist originale di "The Joshua Tree": "Where The Streets Have No Name", "I Still Haven't Found What I'm Looking For", "With Or Without You", "Bullet The Blue Sky", "Running To Stand Still", "Red Hill Mining Town", "In God's Country", "Trip Through Your Wires", "One Tree Hill", "Exit", "Mothers Of The Disappeared".
Il The Joshua Tree Tour 2017 farà tappa in Italia il 15 e il 16 luglio allo Stadio Olimpico di Roma.